The Siouxland Habitat is an affiliate of Habitat for Humanity International, a Christian housing ministry.
"Home dedications are not only a milestone for the soon-to-be homeowner,  known as partner families, but a celebration of all the volunteers and donors who help make the dream of safe, affordable home ownership a reality," Siouxland Habitat for Humanity Executive Director Anne Holmes said.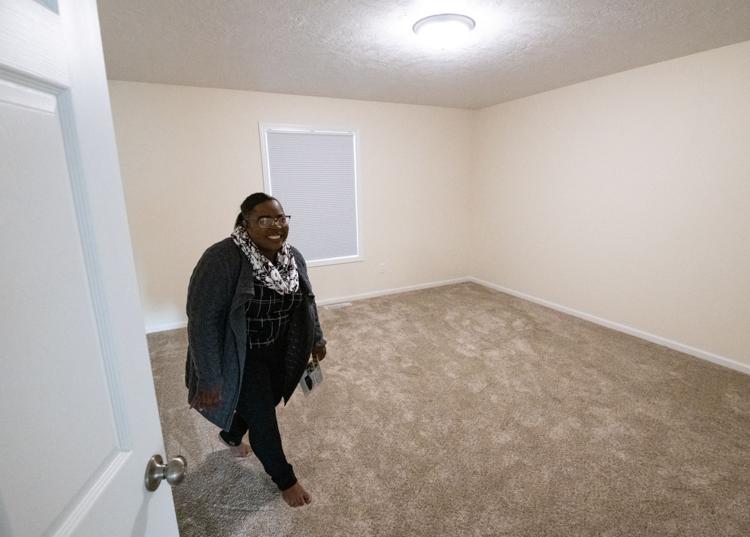 Back in the 2000s, the city's Riverside area was the spot where a lot of Habitat homes went up. Hill's is the third in the Harkin Place cul de sac.
"It seems like a nice neighborhood," Hill said, with a positive impression recently from seeing young children out playing, who could be playmates for the two children in her family, son Darius Rasmussen, 11, and nephew Daylen Kemp, 10.
"We're gonna have great memories … The whole house, it is so beautiful," Kemp said.
The home is roughly 1,400 square feet, with three bedrooms, a sizable bathroom, a kitchen and an expansive living room. Showing a bedroom, while going barefoot, Hill said, "This carpet feels so good, smells so good."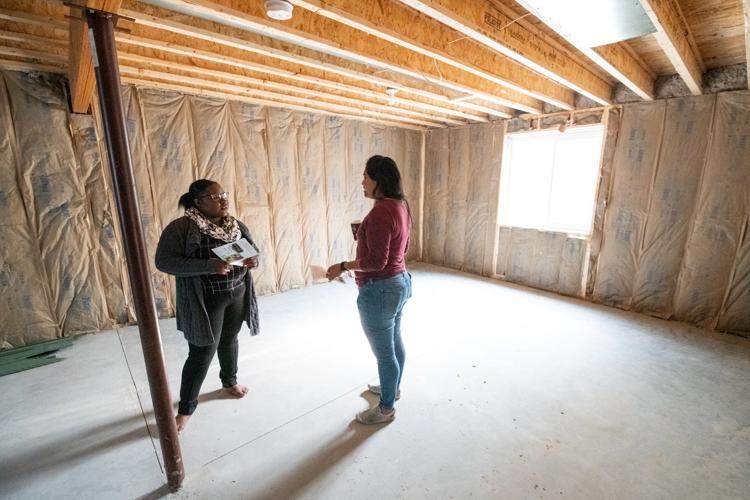 This will be the first time in her life that Hill, 26, who has lived in Sioux City for 12 years after leaving Des Moines, won't be living in a rental.
"I thought it was impossible. I never thought I could afford a house that would be brand new," she said.