The state fair
In 2019, over 1.1 million people visited the fair during its 11-day run, single-day attendance records were broke on five of those days, and the fair had an average daily attendance of 102,779 people, according to State Fair data.
Established in 1851 and first held in Janesville, the fair has been a permanent fixture in West Allis since 1892 and, during a regular year, has a $200 million economic impact on the area.
Last year's event included nearly 3,700 exhibitors with nearly 20,000 entries in livestock, horticulture, textiles, crafts, culinary, cheese, meat and many other categories. More than 10,000 animals that came from around the state were judged along with a record-breaking number of vegetables and herbs.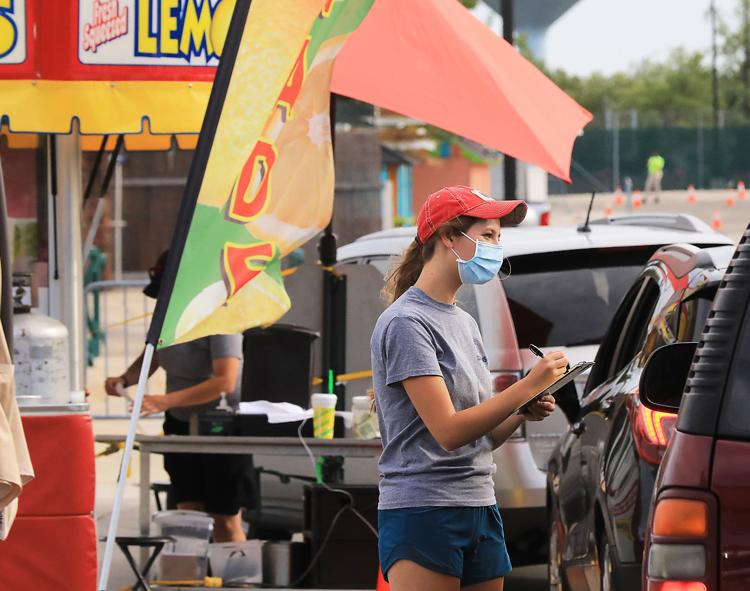 But the pandemic has put a halt to record crowds and exhibits. Vendors for the drive-thru event were selected from those who would have otherwise been at the fair and who responded to an e-mail asking if they would take part in the scaled-down event.
The vendors
"We've never done something like this so they kind of had to take a chance on us," said Tess Kerksen, public relations manager for Wisconsin State Fair Park. "This is a way to absolutely sweeten the sting of the cancellation. Our expectations were a little bit all over. We didn't know if we would have so many cars that we'd be overwhelmed but we really have found the perfect mix of cars for our vendors."